Those we have lost

Calixto "Charlie" Anaya Jr.

FDNY Engine 4
Suffern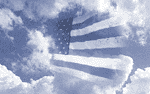 Charlie Anaya not only earned his living as a member of the FDNY, but also donated his time to his hometown as a volunteer with the Suffern Volunteer Hose Company No. 1. He loved children, and he gave his time to them as well as a coach for his community's teeball league and the flag football programs. He was also a Marine Corps veteran who served in Desert Storm. He leaves behind his wife, Marie, and their three children: Kristina Marie, Brandon and Rebecca. He was 35.

© 2001 Orange County Publications, a division of Ottaway Newspapers Inc., all rights reserved.